The 10-year milestone is always a memorable milestone for any company on its development journey, to LSS, the achievements over the past decade not only demonstrate the relentless efforts, constant innovation, the desire to conquer new challenges, but also the sweetest answer to putting our heart & enthusiasm in the right place.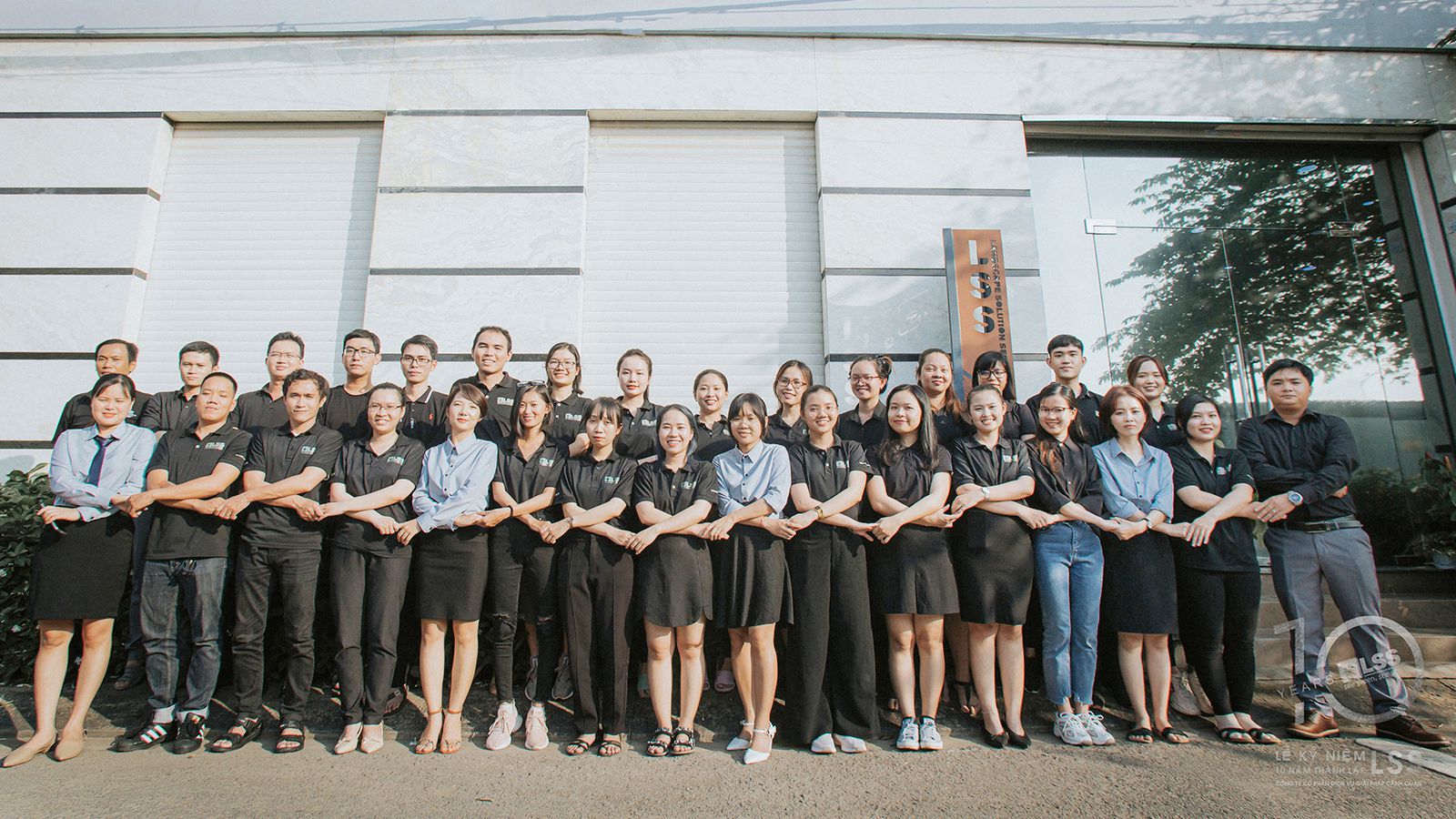 715 dự án với 4569 hecta diện tích trong một thập kỉ không phải là con số quá lớn nhưng đủ để anh em LSS tự hào về những ngày tháng làm việc hăng say và đặt một cột mốc mới để chinh phục, LSS sẽ ghi tên mình vào những dự án tầm cỡ hơn, thử thách hơn, ý nghĩa hơn nữa cho 10 năm tiếp theo, chắc chắn rồi! "We are dreamers and we make dreams reality!"
LSS has marked its footsteps in 17 provinces and cities across Vietnam, from major cities like Da Nang, Ho Chi Minh, and Hanoi, to fast-growing cities such as Quang Nam, Binh Dinh, Long An.
Maintaining & evolving our domestic development, LSS also desires to expand our reputation to the international market, represent the Vietnam Landscape Architecture, cooperating with foreign investors & clients. We have had many projects in Cambodia and looking forward to our presence in other countries.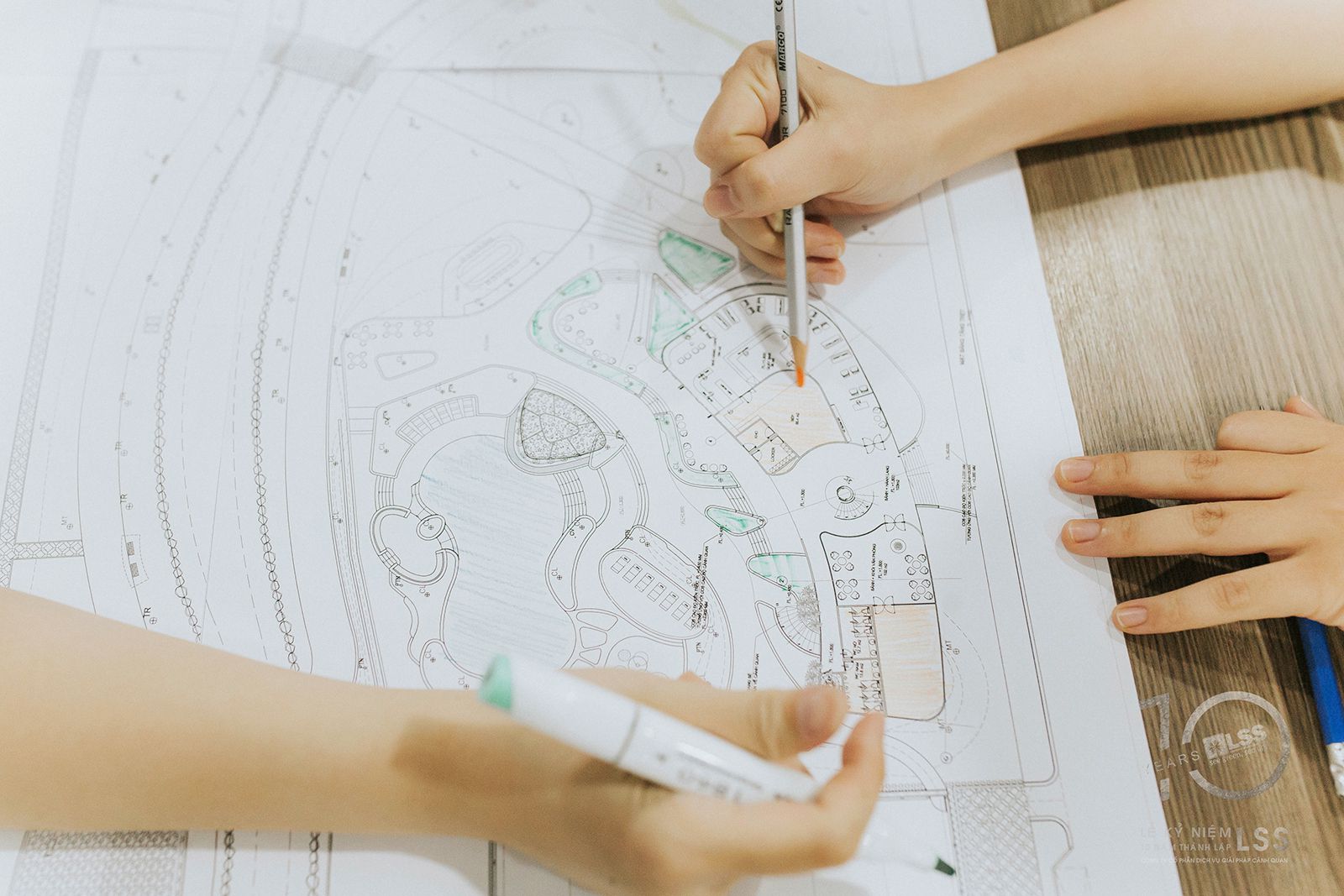 Our great appreciation to 300 customers who have accompanied and trusted us since we started in 2011 in a garage in Dien Bien Phu alley.
From that garage and the vision to make landscape architecture known and widely developed in the Vietnamese market, Landscape Solution Service JSC is established with its 3 founders.
After four years of persistently bringing dreams into reality, we have reached some initial success, in 2015, LSS moved to a new office in Nguyen Huu Canh due to the development of its human resources.
However, like any other company, LSS faced challenges and difficulties. In 2017, Mr. Nguyen Thai Thuat Hien was appointed as CEO of LSS to keep the great ambition continue, brings a new breeze of improvement and transformation to LSS. "Ten years ago when I shared the idea of starting a landscape company, everyone told me it was a crazy idea, the concept of landscape architecture was still very vague for many people, but after all, I know I have chosen the right path, nowadays the importance of landscape architecture is well recognized and increasingly popular, my next dream is to bring LSS even more presence beyond the Vietnam market"
Thanks to Mr. Nguyen Thai Thuat Hien and his leadership, in 2018, LSS has built a reputation in the domestic landscape industry, laying a solid foundation for its revolution in 2019 with a series of large-scale & magnificent projects.
That same year, LSS relocated to its current headquarters in Thu Duc City as it grows to 50 employees.
In 2021, Mr. Nguyen Thai Thuat Hien was appointed as the Vice president of the Vietnam Association of Landscape Architects, Chairman of the Vietnam Committee on Young Landscape Architects, establishing 2 offices in Da Nang and Hanoi, adding some signifiant values into LSS reputation & progress.
To respect, continue to carry on this ambition, the upcoming 10th anniversary party is LSS's sincere thanks to all employees, from architects, engineers, to construction workers who have built the LSS home since first days and our deep gratitude to all partners & customers, who have been with us for the past 10 years, and many more of 10 years to come.
This is also an opportunity for LSS to share more of our core values: great people, great environment & great products, and many more inspiring future plans.
We have been "on the same boat" for the past 10 years, and on May 10, let's enjoy this cozy party with LSS on the romantic Elisa boat on the banks of the Saigon River, revisiting memories, exchanging ideas, and nurture the values that have connected us on this journey "Alone we can do so little; together we can do so much"
See you all at 5 pm, May 10, 2021, Elisa train, 5 Nguyen Tat Thanh, ward 12, District 4, HCMC.
___Editorial Board LSS___